If you are looking to learn more about B2C data and what it can do for your business, you are in the right place. This article will be the complete guide to B2C data for your business. We will look at B2C marketing data that you can use from B2C datasets and B2C data lists. In this article, we will also look at GDPR and the importance of following the law when handling data.
B2C data is part of a fast-growing market. Marketing is required in pretty much every industry. So, there is no surprise that more and more businesses want to get a hold of the best marketing tools. B2C marketing data can be the toolset you need to get your brand to your audience. Read on to find out how you can get involved in the ever-growing industry. Learn how to make the most out of your marketing campaign with B2C marketing data here.
What is B2C Data?
So, let's start at the beginning. What is B2C data? Not everyone knows exactly what it is. You may have heard the term being used but never really understood what it is. If that's the case, no worries.
B2C data is essentially the data of consumers. What type of information can be held on consumers? B2C data lists can include names, addresses, phone numbers, email addresses and more.
These B2C data lists can also have demographic variables such as age, gender, homeowner status, marital status and job titles.
B2C stands for business to consumer. There is no in-between in this form of marketing. The aim of having a B2C dataset is to be able to contact potential customers directly.
Most often, B2C data is used for online retail, so is sometimes referred to as retail eCommerce. There are lots of different ways to market a product or service. Using B2C data is only one of them. You may have heard of some of the others. There is another type of data that can be bought in data lists, and that is B2B data.
What is the Difference Between B2C Data and B2B Data?
B2C data vs B2B data. What is the difference? As we already know, B2C data is business-to-consumer data. Whereas, B2B stands for business to business. So the data on B2B data lists is from other businesses. The data on the lists are similar, so there will be phone numbers, a business address and an email address. However, as the data is for businesses, the data will not belong to an individual, instead, it is an organisation. There might also be some employee details on B2B data lists.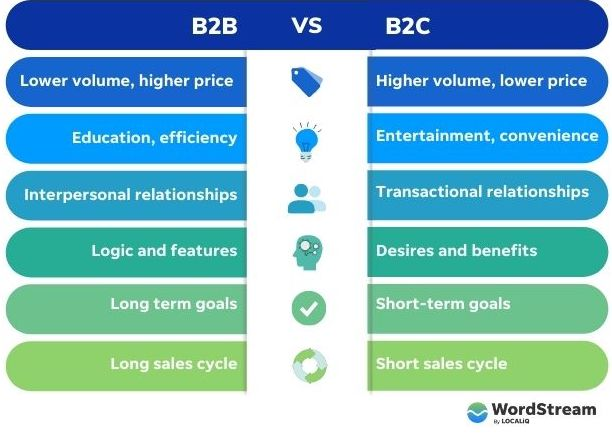 Both B2B and B2C data lists are great tools that lots of businesses already use. The benefits for a brand's growth can be really significant. This is why lots of businesses value their investment in the datasets.
What are the Benefits of B2C Data for your Business?
Now we know what B2C data is and what the difference is between B2C data and B2B data. So, we can look at why businesses use it.
B2C data is used for marketing. The aim of marketing is to grow a business. So in simple terms, B2C data is used to help grow a business. However, there are more intricacies to it than that.
B2C Data for Growth
Growing a business from the ground up is hard. All start-ups are aiming to obtain their own customer base. Even pre-established companies are always striving for growth. Having a healthy-sized audience will always boost the success of a business.
B2C data can help your business grow a larger audience. This is because B2C data lists are made up of potential customers. When you contact potential customers, you can turn them into actual customers.
With a pre-made ready-to-use B2C data set, you have a list of contact details. These could expand your audience hugely. There are the obvious leads generated from telemarketing with B2B data and B2C data. However, there is also the natural growth that comes from that. Once you have built a small audience, it will start to grow on its own. Customers will tell their friends about your brand. If they have good customer service experience, you will start to earn a good name. Reputations can be made through the best forms of marketing.
Making Sales
Leading on from growth, a larger audience means more sales. Profits rise as the customers you contact from the B2C data lists buy your products or services. With a larger audience, a larger income will join. B2C data is an investment. If you put money into a good provider and get quality B2C data, you can get great results.
Not only can B2C data get you sales, but it can help you get repeat customers. A loyal customer base is built through trust and good experience. Another benefit of B2C lists is that the people on them are likely to be interested in your business. The people whose contact details are listed are more likely to be interested in what your business sells.
You can be even more sure that your B2C data list will provide interested customers. The way to do it is by investing in an industry-specific data set. This way, you know that the contact details on the list have an interest in the industry that you operate in.
Save Time
Not only do B2C data lists help you expand your audience and make more sales, but they can also save you time. Time is money in business. There are so many aspects that can use up a business owner's time, even when delegating well. B2C data sets can help relieve this stress and give you some time back. Having a preset data list will allow your staff to spend more time calling and making contacts, than looking. They can generate leads much quicker and work towards a sale more efficiently.
Investing in B2C data, therefore, benefits you financially, but also streamlines your business. This can allow you to spend more time on the things you love doing in your business. You can also spend more time expanding the business. Either by expanding with a new product or service or by hiring new staff, looking at relocating the headquarters. Whatever the things you have been putting off until the day when the time is yours, B2C data lists can help you get to that day.
Understand Your Customer Base
When you have a larger customer base and are making regular contact with them, you will get to know them. A business can start to understand its audience when they communicate together. You can learn what they like and what they don't like.
Through marketing calls, you can ask for immediate feedback. Learn what products they are interested in, what kind of marketing form works best for them and their time schedule. Getting a grip on what your market audience wants and needs is crucial. It can be a huge step towards pleasing them and therefore great success. Happy customers make a happy business.
A marketing email could be the perfect way to learn what they might be willing to spend on a product or service. Ask for feedback. Get your customers to tell you exactly what they think. You can send out questionnaires and surveys, a poll or just ask directly.
B2C Data and Social Media
Using B2C marketing data to make contact with your ideal customers is one thing, but understanding what they actually want from your business is another. it can be difficult to get all of this information by focusing solely on telemarketing.
The B2C market is especially accessible through social media, due to the fact that there is a large potential audience available on platforms such as Instagram, Facebook, Twitter and more recently, TikTok. B2C brands find a lot of success using social media and this is why for some businesses in this space, it's a great idea to cross-sell your products by using social media to generate leads in conjunction with using B2C Data. This will lead to greater returns for your business overall.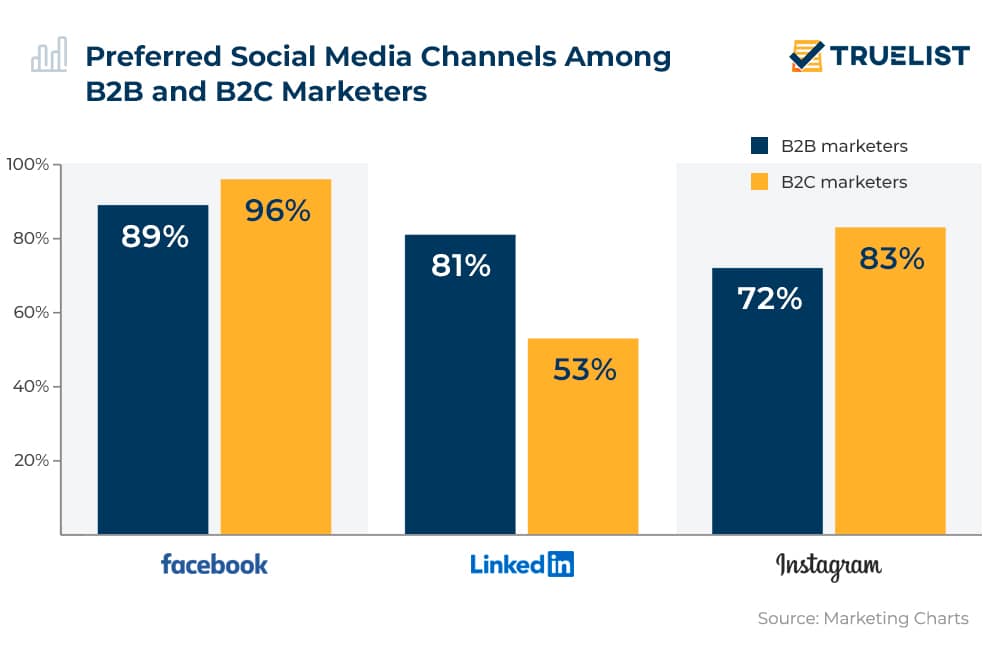 It's also better to use social media in conjunction with telemarketing as it is more interactive. You can get real and unfiltered feedback from your audience about your brand, which includes the things they don't like. You're then able to pivot and make better decisions about your products based on the real feedback that has been provided by your audience. This will increase your profitability by improving your products.
Lead Generation
Businesses that use social media alongside a B2C data list are more likely to be successful. This is because they have two streams of lead generation. We have already discussed lead generation, but if you are not familiar with the concept, do not worry. Lead generation or lead generating is simply the process of creating a potential customer.
It is the first point of creating interest in the product or service that a business provides. B2C data lists are used to generate leads through telemarketing and email marketing campaigns. Social media is also used to generate leads through online content that can be rapidly digested by a larger audience.
Social media can be another tool to use alongside a B2C data list for a marketing campaign. This is because the process of building a social media profile is all about gaining an audience. Through social media, you can find an audience that is interested in your business. This means that different social media platforms provide the perfect space for lead generation. This way you can contact the right people to make your audience.
Social Media as a Marketing Tool
Social media is often seen as something to be used by and for the younger generation. This is not the case. Social media is for everyone. With our everyday lives becoming more and more digitalised, having access to an online space can help businesses thrive. Social media is a tool that businesses should not miss out on.
The reach it can have might be more than any other type of marketing can achieve. Audiences can be found overnight with one viral post. This is not to say every business will expand tenfold as soon as they make a social media account. Sometimes the process is longer. Like with anything, the more time and effort you put into it, the better the outcome will be.
A business might never go 'viral' for one post or gain a huge following. However, this does not mean that the social media presence has failed. Having a brand profile expands brand awareness even if it does not equate to followers. It can also educate a smaller audience who then go on to being loyal, returning customers.
If you can create a brand profile which explains the benefits of your product or service, you have success. As long as your audience is getting to know the brand and what it stands for, the platform is doing a good job. Marketing campaigns should not be solely about reaching the largest audience. They should be about finding the right audience and educating them about a brand. Once they learn about your business they will be invested and a relationship is formed.
Content Creators
There are lots of different ways to use social media. If you do not feel confident using it, that is not a problem. There are different ways to get around using the platforms. If your business is at a key growth stage, you could look at hiring someone to help you out.
Content creators can build a brand profile from the ground up. Running an account might seem like a big ask if you are completely unfamiliar with social media and the algorithms that make them run. This is why so many businesses turn to hire professionals. It is just like any other part of the business. We hire accountants, copywriters and web designers, so why not content creators?
They can do the job for you, giving you the time back. This way, you have professional content being produced and shared on a regular basis. If you cannot afford to hire a content creator, but still want that professional content, you could look at freelance. This gives you the best of both worlds. You can pay someone to create a block of content for your social media platform but have no contract to keep them on a permanent basis.
So, if you have a new product launch and you are trying to run a marketing campaign, you could hire a freelance content creator on a short-term basis. They can create promotional content for the marketing campaign that you can later share.
If this also does not sound like something you are at the right stage for, that's okay. Doing it yourself does not need to be stressful.
Social Media Tools
Finding the right balance between quality content and regular posting can be hard. However, there are ways to manage it on your own. This leads to the next point.
There are different tools that businesses use to make managing a social media profile easier. Some tools allow you to create content and schedule the upload. This might help if you have a spare block of time to create a few posts. After you make the content, you can then schedule them to upload throughout the week.
One tool is called Hootsuite. Hootsuite is one of the social media tools that allow you to schedule uploads. You can control up to 10 different accounts with the tool. So, if you have different profiles across platforms, you can do it all in one place.
We have an article about the best tools for digital marketing, some of them listed include tools for social media. In the article, we also look at other general tools that can aid a marketing campaign. It might be worth a read.
What is B2C Data Used For?
B2C data is used for lots of different things. The key point is that B2C data is used for marketing campaigns. However, there is more to it than that.
B2C Energy Switching
One way B2C data is used is for energy suppliers' marketing campaigns. If an energy supplier is struggling to reach the right audience and convince an audience to become new members, a B2C dataset is perfect. B2C data can be used here to reach the right people. B2C energy switching data enables the energy supplier to find potential customers.
Energy is on all of our minds right now. With prices skyrocketing, lots of people are looking for ways to save on their bill. When customers become dissatisfied with their energy supplier and the price they pay, they will look elsewhere. This means that lots of people start searching for a new energy supplier. With the perfect group of people ready for a new supplier, B2C datasets can make the ultimate link between the lost customers and the new energy supplier.
Those on the lists will already be looking to switch their energy supplier. This is what makes them the perfect audience for an energy supplier's marketing campaign. In instances like this, there seems to be no better solution than using a B2C dataset.
Housing Disrepair and Maintenance
Another way in which B2C marketing data can be used is for housing disrepair and maintenance. Similar to the last use, B2C data is used in the housing disrepair and maintenance market.
The format stays the same. Those who have filed housing disrepair claims or need maintenance upkeep, become the perfect candidates for a B2C data list. These individuals are needing a job done for their house, so are ready to be customers. They are looking for a business that can do it for them.
Then, mechanics, builders, repair workers and handy workers can buy the lists. This B2C marketing data provides the right people with the right customers. As it was used before in energy switching, B2C marketing data is the link between the customer and seller. So, B2C marketing data is great for housing disrepair and maintenance industry for marketing campaigns.
B2C data lists can be customisable. For example, a builder from Edinburough won't want details of potential customers in London. This would be invaluable to the builder. B2C datasets can be filtered and designed to fit the exact needs of a business.
High Net-Worth Individuals
B2C marketing data is also used in the industry of working with high-net-worth individuals. Businesses that are looking for high-budget clients will be interested in getting the right contacts.
If a business is trying to sell extremely high-priced items, it will want the right audience. A business will want to know if the customers they work with are able to afford its products. These products could be things such as high-value property or expensive cars or jewellery etc.
These B2C data lists will act as pre-checked, qualified buyers for a high-end business. Businesses in an industry that works with high-net-worth individuals will value B2C datasets highly. This is because the B2C data then again connects the customers to the sellers.
B2C Telecoms Switching
Another further that B2C data is used is for telecoms switching. Just like energy supplier switching, telecoms switching focuses on customers looking for a seller.
People who have decided to switch their telecoms company are on these B2C data lists. This is a very big industry as lots of customers are switching. Customers today are aware of the benefits switching suppliers can have for them.
These individuals making up telecoms switching B2C datasets are actively looking for a telecom provider. Once a business buys an industry-specific, customised B2C data list, it can watch its sales climb. Buying B2C marketing data is one of the best ways to get a marketing campaign rolling and profits rising. This is why the concept of using B2C data has expanded to cover all sorts of industries.
What Makes Quality B2C Data?
There is a big difference between good and poor quality B2C data. One can help grow your business, get you sales, and improve your relationship with customers. The other can be a waste of time and money and just cause you a lot of grief. Bad B2C data can even get you in legal trouble. Therefore, it is essential that you make sure that you buy quality B2C data.
Accuracy in B2C Datasets
One rather important thing to watch out for when buying B2C data is the accuracy of the B2C dataset. This is a quick way to spot a good provider from a bad one. All data has the ability to become old and outdated. B2C and B2B datasets are ever-changing and need updating. We will go into this further later under the topic of GDPR.
However, a good provider should be able to give you an accurate and tidy B2C dataset. Watch out for spelling mistakes in their contract, on their website or on the B2C data list itself. You can also watch out for the accuracy of the data. Poor providers will have more inaccuracies in their B2C datasets. There might be duplicates, incorrect dates, wrong numbers and more.
TPS Checking
When dealing with consumer data, it is critical to make sure that your datasets are TPS checked. When you initially buy them, you should know that the B2C data is good quality and therefore TPS compliant. You can land yourself into big problems if you do not. It is the responsibility of a good B2C data provider to have their B2C datasets TPS checked. However, it is your duty to check they have done it.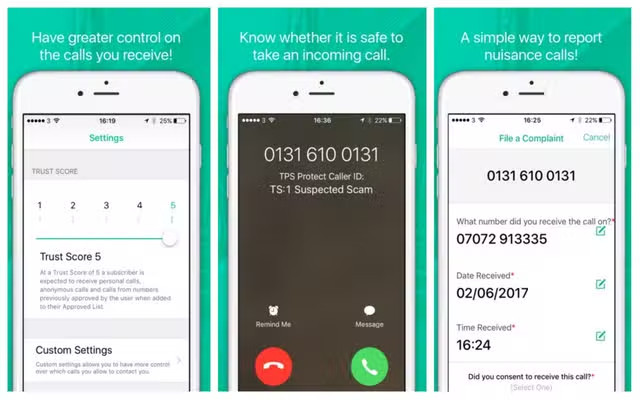 What is the TPS?
This is similar to ensuring that the B2C datasets are GDPR compliant. They must also be TPS checked. The TPS stands for telephone preference service. As suggested by the name, the TPS gives individuals and businesses the power to decide who can call their number. More importantly, it gives them the power to stop people from calling them.
The TPS is an official 'Do Not Call' list for the UK. It applies to both mobile and landline numbers. So, whatever phone number a person or company wishes to register, they can. You can access the TPS website here if you want to check the site out.
It is a free service that anyone in the UK can use. The process of registering a number is quick and easy.
All someone has to do is register their phone number with the TPS. It then becomes illegal to cold call them. With B2C data and any type of marketing data, this can be an issue. B2C datasets are designed to enable companies to cold call. It is a great marketing technique that can generate leads. However, not everyone appreciates unsolicited calls. Therefore, opt out of it. So, any numbers that a business tries to ring through a cold calling marketing campaign trial, must be TPS checked.
The TPS and The CTPS
There is another list that businesses using B2C data must watch out for. This is the CTPS register. The CTPS is the corporate telephone preference service. It is a very similar list to the TPS, however, on the CTPS, you will find corporate numbers. As suggested by the name, this list is for those businesses who wish to opt-out of cold calling.
The kinds of organisations that are on the CTPS include limited companies, public limited companies as well as Scottish partnerships. Whereas on the TPS, you can find individuals, sole traders and partnerships. You can read more about CTPS via the TPS website here.
There is another difference between the TPS and the CTPS. Those who register a number on the TPS never have to renew. However, those who have registered a number on the CTPS will be asked to renew the number annually. If a number is not renewed on the CTPS, it will be removed from the list. Therefore, it will no longer be protected by the CTPS from cold calls.
Failure to TPS Check
Fines
If you do not make sure that your B2C data is TPS checked then your business is at risk. Businesses are "required by the Privacy and Electronic (EC Directive) Regulations 2003 to refrain from calling" registered numbers. If you ring a number on either the TPS or the CTPS, you can be fined. These fines are enforced by the ICO. Any kind of live sale, cold call or marketing pitch is illegal.
Businesses are caught out regularly as complaints can be made. As recently as the 15th of March 2022, the ICO made a set of fines public. Articles are often written about those companies that are caught and fined for ringing TPS or CTPS registered numbers. Read here to see all recent ICO fines.
Reputation
As the punishment is made so public, it can ruin a brand's reputation. Any respect a customer's base had for a brand shamed is marred. The reputation of a brand is important to its success and therefore can be detrimental when impacted by bad press. Some argue that all press is good press, as long as you are on people's minds. However, when it comes to something as important as respecting privacy and your customers' choice, bad press is bad.
Save the Grief
Not only can a business ruin its reputation, but you also can give yourself grief during a bad sales pitch. If your staff rings a TPS or CTPS registered number, the person at the other end of the line is unlikely to be impressed. Often, people don't like cold calls. A reaction could be even worse if the individual or business has registered to not have cold calls. It is always difficult for your staff to deal with annoyed members of the public. You can save this grief by making sure that your B2C data is TPS and CTPS checked.
Time
When deciding on where to buy anything online, you can spend hours researching. Reading reviews, comparing sites and deciding what and where to buy. It can feel the same for B2C datasets. So, once you do decide, you don't then want to be waiting months for a response from your B2C data provider. A quick response rate is essential when you are planning to use B2C data for your marketing campaign.
Good providers will respond to your queries quickly. It is easy to get a feel for how responsive a provider is from your initial interactions. If you are met with delays in email correspondence, this may follow through into a future relationship.
It is not only the time in delivery that counts. The time a provider has been supplying data can also be an indicator of its legitimacy. It might suggest that they will have more range in their data. They could supply data across several industries and already have a pre-established customer base of other businesses using them. If a provider has not been trading for very long, you could be their first customer. Obviously, this presents some risks. They could be going through a trial period. Or they may not have figured out the best way to do things yet.
It is just something to look out for; the amount of time a data supplier has been trading.
Experience
Linking on from the previous point about a future relationship with your provider, consider the initial experience you had. Any interaction with the provider can suggest what it might be like working with them in the future. Slow response rates, vague emails, confusion in timings and prices etc. All mishaps and bad customer experiences suggest the provider will not take care of you.
Was the provider approachable? Were they polite and helpful in explaining their process? Did they leave you feeling satisfied after you asked questions? Getting the best customer experience is vital for deals involving B2C data or any marketing data. You want to feel that you are in safe hands and that the provider is trustworthy.
Reviews
We will look more at reviews and testimonials later in this article. There we will look at how they can be helpful when buying B2C data. However, it is worth mentioning that reviews are an obvious way to spot a good provider from a bad provider.
We all know one bad review doesn't mean a company is untrustworthy or unreliable. There are always unique customer experiences. But it stacks up. The general opinion of those who have had actual experiences with a provider can tell a revealing story.
The next way to spot a bad B2C data provider from a good is one of the most crucial. This trick lies in the compliance documents. If a B2C data provider is not compliant with data protection rules it immediately tells you to strike them off. We will dedicate a whole section to GDPR and data protection because it is so vital in this industry.
GDPR for B2C Data
As mentioned above, GDPR and data protection are crucial parts of a B2C data provider's job. There are lots of data protection laws that must be followed for companies or organisations handling any personal data. It does not matter if a company is buying, selling, storing or handling data in any way; it must be done so lawfully.
So what is GDPR? GDPR stands for General Data Protection Regulation and is essentially a set of rules to protect personal data and privacy. The Data Protection Act came into force in 2018 across Europe. GDPR is a part of the Data Protection Act.
The laws help to protect individual privacy from all businesses, organisations and companies across Europe. It is enforced through multiple set principles. The first of which is that the 'processing of personal data for any of the law enforcement purposes must be lawful and fair'. All principles and explanations can be found on the Data Protection Act site here.
Why Must B2C Data Be GDPR Compliant?
There are several reasons why your B2C must be GDPR compliant. Again, it is the duty of the provider to only supply GDPR-compliant B2C data. However, it is also your duty. You must make sure, as the customer, to know that you are buying lawful, GDPR-compliant B2C data.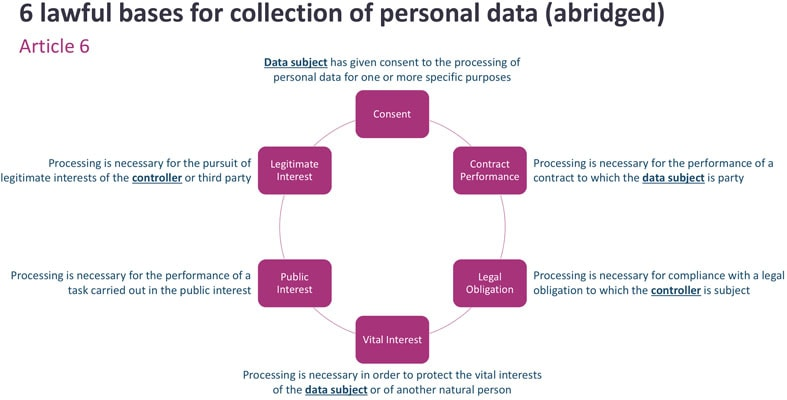 Companies need to understand and document the legal basis for processing personal data that is to be used. Every part of the process must be done to the book. The lawful basis for processing is explained thoroughly on the ICO website. There is even an interactive tool that can help guide you through the process. You can access the interactive tool here. The tool asks a set of questions with tick box answers. It is simple and can make the process of following the legal basis for processing personal data.
Legal Trouble
The first obvious reason why you should always only use GDPR-compliant data is so you avoid legal trouble.
If a business does not comply, they are at risk of some serious legal problems. The legal action a company could face is serious. Fines for compliance failure can reach up to twenty million euros or 2% of a company's global annual turnover- whichever is higher. This is a lot of money to risk. There is never a point in not checking your provider's compliance. Your B2C data must always be compliant to avoid fines like these.
Respect and Reputation
Failure to abide by the law and facing legal action can tarnish a brand's image forever. Once you are known for a failure to respect consumer privacy, it will stick. Any relationships with customers that you may have built through your marketing plan could be cut. All efforts at building trust and a good reputation can be destroyed overnight if you are found to be acting unlawfully and not handling data correctly.
Not only should you care about a ruined image, but you should also care about your customers anyway. All good business owners know the true value of a good relationship with their customers. Your customers are who keep you in business. Quite literally. Respecting your customers and any personal information comes first. Then a relationship and a trusting bond can be formed after.
Being GDPR compliant shouldn't be an afterthought. It should be at the forefront of your actions. Caring for your customers is what will help you succeed.
How to Check Your Provider's Compliance
As mentioned before, all B2C data (and any other personal data) must be GDPR compliant. So if it is not, you are looking at an untrustworthy and unlawful provider. When you are in the market to buy B2C data, you need to check it is compliant. You can do this by simply asking the provider to show you the compliance documents. If they refuse, you refuse to buy. Simple. Avoid any legal hassle and stress by not getting into business with a shady B2C data provider.
Another way to check if your B2C data provider is compliant is to check yourself. If you want to have a look to see if the provider is compliant without directly asking, you can search for their ICO registration. The ICO is the Information Commissioner's Office. All B2C data suppliers must be registered with the ICO. Failure to be registered is illegal.
So, to check, you can search for your provider on the ICO site. All you need is the provider's registration number, name, address and postcode. When you plumb this into the search engine, your provider should appear. Any lawful B2C data provider will appear as they are registered.
We also have a whole article on our blog dedicated to this. If you want to know more about how to source GDPR-compliant marketing data, read here.
ICO Case Studies
We mentioned the ICO before and the fact that you could face legal trouble if you are not careful. As part of the responsibility is on your business, you must do the correct checks as mentioned above. Both you and the B2C data supplier must make sure the B2C data is GDPR compliant and TPS and CTPS checked. If not, you face the consequences we have already looked at.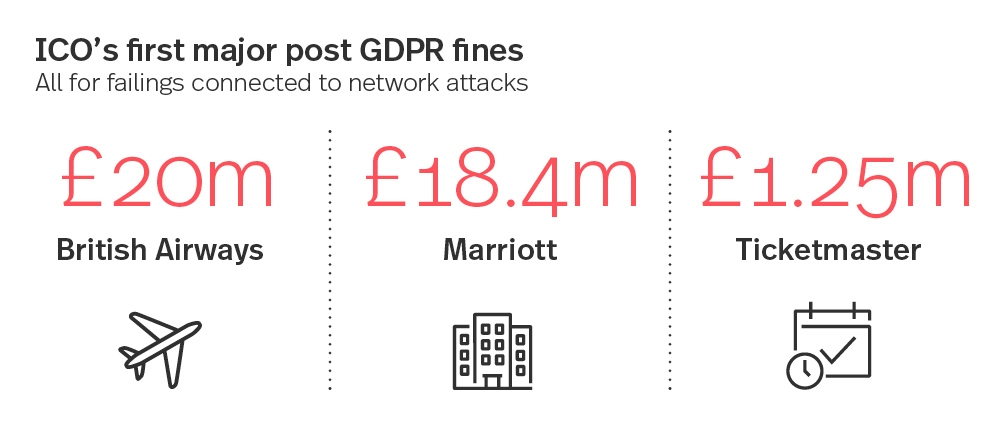 Some people decide to take the risk. Maybe they do not believe they will be found out. Or maybe they will do anything for profit. This blatant disregard for personal privacy is noticed. There are many occasions when companies have been found out. They have been highlighted and shamed in the press and faced huge fines. Here are a few of the ICO case studies.
Home2sense Limited
As recently as February 2022, the Information Commissioner's Office fined Home2sense Limited for carrying out unsolicited marketing calls. The home improvement company had made over half a million of these unsolicited calls. Between June 2020 and March 2021, the Welsh company made 675,478 unsolicited marketing calls.
This has landed them a £200,000 fine. Those who received the calls were registered with the TPS, so they were breaking the law on a huge scale. The response from the company was to blame its staff, suggesting the data had not been screened.
Several complaints were made as people were distressed at the lies they were told. To read the full story, click here.
H&L Business Consulting Limited
In March 2022 another business was fined £80,000 by the ICO for sending 378,538 unsolicited marketing messages. These texts were sent by the Cumbrian business between January 2020 and July 2020.
Investigators were able to expose the company's unlawful activities after being difficult to catch for years. The business used the pandemic and lockdowns to take advantage of individuals. It ended up in over 300 complaints being registered against them. Claims about being "government-backed" were not legitimate. The full article with further details can be found here.
EB Associates
Another case study of a business exposed and prosecuted by the ICO is the business EB Associates. This case study is another about unsolicited direct marketing calls. The company made over one hundred thousand of these calls. EB Associates made marketing calls about pension schemes.
The commissioner decided to fine the company a penalty of £140,000. Calls were "being instigated by EB Associates Group Limited when it did not hold valid consent". The latest date at which the company can now pay the Commissioner's office is by the 5th of January 2022. This payment is then to be paid into the Consolidated Fund.
Yes Consumer Solutions Ltd
Yes, Consumer Solutions Ltd is another company that has been subject to penalties from the ICO. Having made nearly 200,000 nuisance calls, the company now faces a huge fine of £170,000. There is an irony to this story as the company was calling to market and sell a rather topical service. Their marketing calls were offering a nuisance call-blocking system.
Maybe the aim was to sell people exactly what they want, to keep businesses like them away. However, as the numbers were TPS registered, Yes Consumer Solutions Ltd broke the law. They went about it in the completely wrong way. The Brighton and Hove-based company need to rethink their marketing strategy if it can ever get back into the business.
Not only have they had to deal with a hefty fine land on them, but also now have a dent in their reputation. There are multiple articles already published that talk about the crimes and fines surrounding this company.
Brighton and Hove News covered the story here. The Register (which publishes lots of ICO stories) covered the story here.
B2C Data Cleansing
As we mentioned before, good quality B2C data is TPS and CTPS checked. A good provider will supply checked data. However, data can age very quickly. Even if you buy TPS and CTPS-checked quality data from a legitimate provider, it doesn't mean you can forget about it.
There are ways that the data on your B2C dataset can become dated and not compliant anymore. As we looked at before, TPS registered numbers do not need to be renewed. But CTPS registered numbers are reviewed and renewed annually. However, there are more changes that can impact your checked B2C dataset.
Anyone can register a number at any point. This means that a number already on your TPS and CTPS checked B2C data list, could become registered. It might seem unfair if you have bought checked data and it becomes registered after you buy it. However, it is the way privacy works. Data can change and age very quickly.
Therefore, when the number is registered it becomes unlawful to ring. Just like any other TPS or CTPS registered number that was flagged up before. You may not know that a mobile or landline number on the dataset is now registered. Hence why data must be regularly cleansed.
If you buy a B2C dataset, it must be cleansed regularly against the TPS and CTPS register. This is called screening. Where a cleansing company takes your data, screens it and gives it back to you fully checked and compliant. You must have your data screened every 28 days. This is because this is the length of time it can take for new numbers to appear on the register.
Data Cleansing At AccuraData
We offer a data cleansing service at AccuraData. So, if you buy B2C data or B2B data from us, you can also use us to screen it.
Our process is simple and stress-free. First, get in touch with us. Let us know your requirement. This is the total number of records you want us to cleanse for you. It also includes how you want it to be cleaned.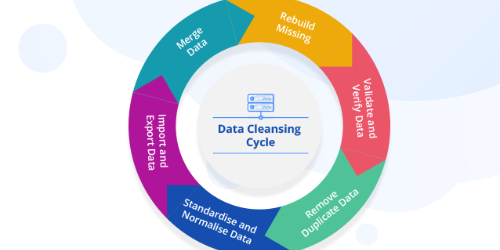 Once we know what you need, we can invoice you for the service. After you pay, your data will be run through our system according to your requirement. This is where the cleansing and TPS checking process takes place.
When your B2C data is cleansed and TPS checked, we will give you a report on how the data was cleansed. There will be changes to the data, so we will explain how it should look post-cleanse.
Finally, your B2C marketing data will come back to you cleansed and shiny! The whole process will be carried out carefully and respectfully. Your data will be delivered via our secure portal. This is to make sure that the information is fully protected and handled in compliance with GDPR.
Check out our data cleansing and TPS checking service here.
How To Buy Quality B2C Data
Now you know what B2C data is and what it can do for you, the next step is to find it. Knowing where to buy quality B2C data is key to getting good results.
Search Engine Results
Research will always help when looking for any kind of data provider. One of the first, easiest and quickest ways to find a B2C data provider is by simply googling it. Head over to your search engine and plumb in B2C data providers. Have a look through what comes up and check out the different sites.
Look at whoever ranks at the top of the search engine. The top of the search engine is the page that is listed first beneath any advertised links. When a page ranks above all other unadvertised pages, this means it should fit what you have searched for. The keywords in your search will appear on the page.
Being ranked high on the search results also means that it is likely the site has a lot of traffic. This is because like you, those that have searched for B2C data providers will have also seen the same site. The chances are, that they clicked on the page and might have used that provider. Being listed at the top of the search engine is a good sign, as it suggests a level of legitimacy.
Testimonials
Another way to be sure of the legitimacy of a provider is by looking for reviews and testimonials. Some providers might list some of their previous customer testimonials for you to read. If not, do a quick search for the provider. Have a look to see if there are any google reviews or posts up about them. This way, you can find out what real customers that have dealt with the provider think of them.
You can also ask the provider to show you some testimonials if you can't find any online. If reading a review isn't enough for you, contact the business that shared the review. Ask for more feedback on their experience and if they would really recommend them.
Ask In Your Industry
Using search engine results can be useful however, it does not guarantee they will be the right provider for you. Getting the perfect provider that is the right fit for what you need requires more than a keyphrase search.
You want to know that the B2C data you are paying for is going to be useful. This means looking for industry-specific B2C data lists. When typing your keyword into the search engine, including your industry name.
If you know anyone within your own industry who already uses B2C data lists, ask them! Ask your contacts which providers they have used and ask for their opinions. This way, you can get a direct testimonial from someone you trust. You also know that any data you purchase will be good for your business. This is because it is designed to be used for businesses in your industry.
Not only can you find useful recommendations and reviews, but you might also find an actual provider. Working with local businesses is a key way to build a close support system. Help your local economy by using a local business. It can also save time and money and just make the working relationship easier. If you and your provider are in the same city or town, you can arrange meetings. Get to know them in person, rather than just through a screen.
B2C Data At AccuraData
What is AccuraData? That is us! Our name came from the fact that the data we provide is accurate. We are a British B2B and B2C data provider. AccuraData works in the digital marketing sector, providing the best quality data for other businesses. We also offer other services. These include web development, website management, digital marketing services and copywriting services.
We have a great team with the best specialist knowledge. Our customers know they are in safe hands when working with us. AccuraData was founded in 2020 and has already made it to a top UK start-ups list.
We are based in Worcester and love our town. If you want to know more about Worcester, we talked all about it on our blog. We always think it is great to use a local agency, so if you are near us, drop us a line. However, we also love to work from afar. Our line of work allows easy remote working.
If you want to know more about who we are, meet the team here. You can even spot some of our faces!
That is the end of the complete guide to B2C data for your business. Hopefully, you now feel like you know more about B2C marketing data. Your next step is to buy one of the many B2C datasets that are out there. Good luck with your B2C data journey, we hope to see you again!