Creating a great marketing campaign can boost the progression of growth for your business. This growth can be faster than natural growth or occasional, random adverts or promotions. B2C email lists are a tool that many businesses opt to use in marketing campaigns. In this article, we will look at B2C data, what B2B email lists are, and what they can do for your marketing campaigns.
There are a few things to consider if you are wanting to invest in B2C email lists or any kind of B2C data. We will also look at this and how to navigate the world of B2C marketing. Understanding precisely what B2C email lists are and what they can do for your business will help you to get the best growth.
What is B2C Data?
B2C data is what makes up a B2B email list. B2C stands for business to consumer. This means the personal information supplied on the lists belongs to individual consumers.
B2C data is essentially used to grow a business' reach, either generating leads, making sales, or increasing brand awareness. The data that can be found on B2C data lists include names, addresses, email addresses, phone numbers, and more. There can also be further information on a B2C data list including an individual's job title, age, and gender.
Difference Between B2C Data and B2B Data
As explained above, B2C stands for business to consumer, whereas, B2B stands for business to business. B2B data is information about business that can be used for marketing purposes. The data on the actual lists are very similar. They are both made up of addresses and contact information such as email addresses and telephone numbers. However, a B2C list will let you know where the consumer lives. This can be very useful to a demographic targeted marketing campaign. Whereas, a B2B data list will have the address of the business.
B2B data is used by businesses wanting to generate leads with other businesses. B2C data is used by businesses that want to increase the number of individual customers. For a B2C email list, the details on the dataset will allow a business to contact potential customers. A B2B email list would instead allow a business to contact other businesses to sell to or trade with.
B2C Data for Email Marketing Campaigns
What can B2C data do for an email marketing campaign? This is a good question to ask if you are trying to run a marketing campaign for your own business. To have a successful marketing campaign, you need to have an audience. No leads will be generated and no sales will be made if no one sees the promotional content that you create.
There is no point in working hard on creating a good marketing email if your audience does not find it. If you have spent time developing a great product or service, you want the right people to know about it. This is where the B2C data lists come in.
Here we will look at some of the key reasons why so many businesses turn to using B2C data for a marketing strategy.
Grow An Audience With B2C Email Data
B2C email marketing is a great way to find your customers. As we now know, a B2C data list includes the contact details of consumers. This means you already have a bank of contacts to share your marketing content with. When it comes to B2C email marketing, industry-specific data can be invaluable. Investing in an industry-specific B2C data list increases the ROI of the campaign.
If your contacts have shown legitimate interest in your industry, they are more likely to become a customer. Sending your promotional emails out to the right people grows an audience quickly, as you can bulk-share emails. Having a pre-made marketing email to send out to a mass email list, makes immediate contact with a large audience.
Use B2C Email Data to Improve Brand Awareness
Not only does mass email marketing increase your audience directly, but it also improves your brand awareness. All of the contacts you make with the initial marketing email will then know more about your brand. If you curate a well-written, targeted email that represents your brand identity, your audience is learning about you. Doing all of this whilst communicating the product or service you want to promote is doing two tasks in one.
When your audience knows more about your brand, they are more likely to remember you in the future. No customer can buy a product or service they do not know is available to them. Communicating what problem your brand can solve immediately increases the chances of a sale. However, beyond the first point of contact, B2C email marketing can do so much more for improving brand awareness.
If one consumer knows about your brand and what you offer, they might share this with others. They might decide to mention your brand to their friends, family, or colleagues. Therefore, natural marketing takes place without any further work, after the first email.
Improve Customer Relationships
Leading on from the previous point, improving the brand knowledge your consumers have will improve customer relationships. This is because when a customer receives regular updates through email subscriptions, they are kept in the loop. Making regular contact with consumers improves their understanding of your brand and the ethics you stand for. This, therefore, builds a level of trust and a better customer relationship.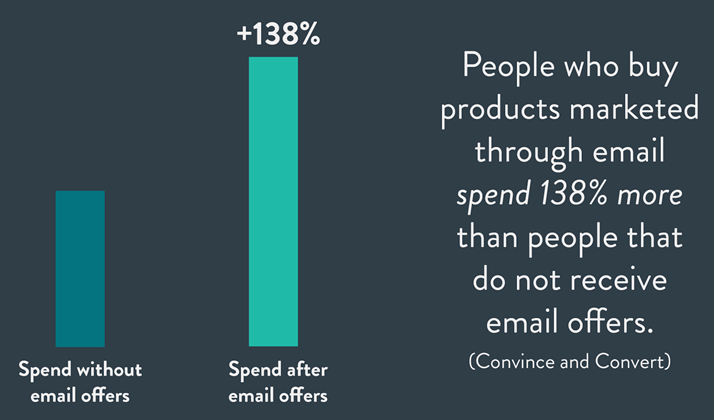 Good customer relationships create sales and loyal customers. Using B2C email lists for your marketing campaign is the first step in a positive spiral. On the other hand, previously generated leads will disappear if no further contact is made.
Small alterations can also be made to your emails to make them personal. A customised email addressing a lead further builds on that bond.
Save Time and Money
As well as all of the previously mentioned benefits of using B2C email lists, they do more. Using a pre-made B2C data list can save you both time and money. Collecting the contact details for a marketing campaign can be a lengthy task. It can also quickly become disorganised when multiple members of staff are working on it.
Using a B2C dataset allows you to have quick access to contacts, without the hassle of finding them. This saves staff time, which can then be spent making contact and generating leads. Having the B2C email list also means that all of the contacts are in one place. This makes using the data easier, as you can search and filter through just one file.
How to Source B2C Email Lists
If B2C email lists are something you want to use for a marketing campaign, you need to source one. This is the next step. Knowing how to get the best B2C data for your marketing campaign is important. Having the right dataset or an industry-specific B2C email list depends on who you buy from.
Why the Right Supplier Is Key
Suppliers vary in what they offer. One B2C data supplier will not necessarily have the same list as the next supplier. It is important that you know what you are buying when choosing the company.
Also, having a good relationship with your supplier is also essential. The quality of care can make a difference when it comes to buying and using a dataset. Not only must the data be high-quality. The whole process from the first inquiry, to receiving the B2C data list must be a high-quality experience.
How to Find the Right Supplier for B2C Email Lists
When it comes to finding the supplier that will provide the best quality data and a good working relationship, research is key. This is like any other purchase or business deal. You need to know, as the customer, what it is that you are buying and who you are buying from. This requires some research. Search online for different suppliers of the data you are looking for.
Check out the companies that rank at the top of the search engines. These companies will be featured there for one of two reasons. It will either be because they have ranked well on the search engine, or because it is an advert. Those companies that are ranked highly, will likely have had lots of site traffic, and an easy-to-use website. This might be a good signal that it is a trustworthy company to buy your B2C email list data from.
Looking at the first page of Google is a great option, however, it does not guarantee you will find the right supplier for you. One great thing to consider is looking locally. There are so many reasons why a local agency can be useful, including ease of meeting. Beyond the benefits for you, working with a local agency can also do other great things. Investing in a local company supports your local economy, and can start a great local hub for businesses. We have an article dedicated to explaining the benefits of using a local marketing agency. So, if you are interested, read here.
Do Some Research Into B2C Email List Providers
After you think you have found a few companies that you think could offer you the right B2C data, dig deeper. Contact multiple companies and ask any questions you have. You can read through any Google reviews left by previous clients. Or, check out any testimonials they have shared on their website.
When you make contact with the supplier, consider the initial customer experience. How quickly did the supplier get back to you? Did they answer your questions well? Did they explain their process clearly? Do you feel they would be good to work with? These are all obvious questions. However, the way a company treats potential customers is a good suggestion of what a working relationship would look like.
Legitimacy of Reviews
Reviews can be great because they can give you an immediate idea of how previous customers have felt after dealing with a supplier. However, they are not fool proof. Recently, a discussion has been had in the news over the number of fake reviews popping up online. Some companies mislead their customers by using marketing techniques that are not fair to the consumer. These companies use fake reviews to boost their own site or own Amazon page. The discussion raised how this impacts customers and sometimes, results in them falling for a scam or a poor business.
Legislation has to be changed and updated regularly to keep up with how the world of consumer protection works online. This might be an area where we see stricter legislation come into play. Legislation would be put in place to reduce the number and impact of fake reviews.
So, be wary of this when reading reviews. Look out for any reviews that do not look legitimate. The number of reviews does not always equate to the trustworthiness of a brand. Sometimes, it is the company with a dozen Google reviews that have truly impressed its customers.
The BBC has run an investigation on the topic and found that some medical clinics have been using fake reviews. If you want to learn more about this issue and how to better protect yourself from fake reviews, read here.
How to Spot Fake Reviews
It is difficult to navigate the world of online marketing especially when there are so many options available. It can become even more difficult when bombarded with fake reviews. As a consumer, it can be hard to spot the fake from the real. This is how so many customers have been misled into purchasing from a non-trustworthy company.
One way to figure out if a review is legitimate or not is by checking the reviewer. Often, a Google review will have a hyperlink in the reviewer's name or username. Following this can show if the reviewer seems to review other similar products or services, with similar language. Not all reviewers are bots, but some are paid for. So, looking at the review history can give a backstory to the reviewer. This can then help you work out their legitimacy.
Some signs of fake reviews include identical phrasing. If there are multiple reviews in a row using the exact same phrase, it could be a fake. Similar language is expected when looking at reviews for a product or service, however, identical language is not.
Another sign is identical timestamps. If ten reviews have hit a page at the exact same time, this could be a sign of a bot.
Check Compliance
This next point is big. Compliance. When you are using any kind of B2C data list or B2B data list, you must know it is compliant. We will look at this in depth below, so you can have a full understanding of what compliance is. We will look at compliance in terms of data and what it means for your B2C email lists.
It is important that you know the data list you buy is compliant. So, you need to take responsibility to check the compliance. This means asking to see compliance documents from the supplier. If the company fails to share this with you or seems to be hesitant when you request it, this is a bad sign. In the world of marketing data, uncertainty around compliance is a red flag. Do not work with a data supplier, if they fail to provide the correct compliance documentation.
There is a further way to check your supplier's compliance if you want to be assured. The ICO provides a service for checking compliance, so you can look up whatever supplier you would like. This service is called the Register of data protection fee payers. The search tool can be found and used here. All you need to do is have the supplier's registration reference, name, address, and postcode. When you have this information, you can type it into the search engine, and it will be checked against the register. This way, you can be sure if the supplier is registered or not.
It is a legal requirement for companies or organisations that process personal data, to be registered with the ICO. Therefore, your supplier should be registered. There are some exemptions to paying the fee, and these can be found outlined here.
GDPR and Compliance
Leading on from our last point, compliance is a huge part of B2C data. Being compliant and following any relevant regulations is essential in order to handle data lawfully. Understanding it completely and following it completely is very important. There are serious legal repercussions if compliance is broken and any data is handled unlawfully.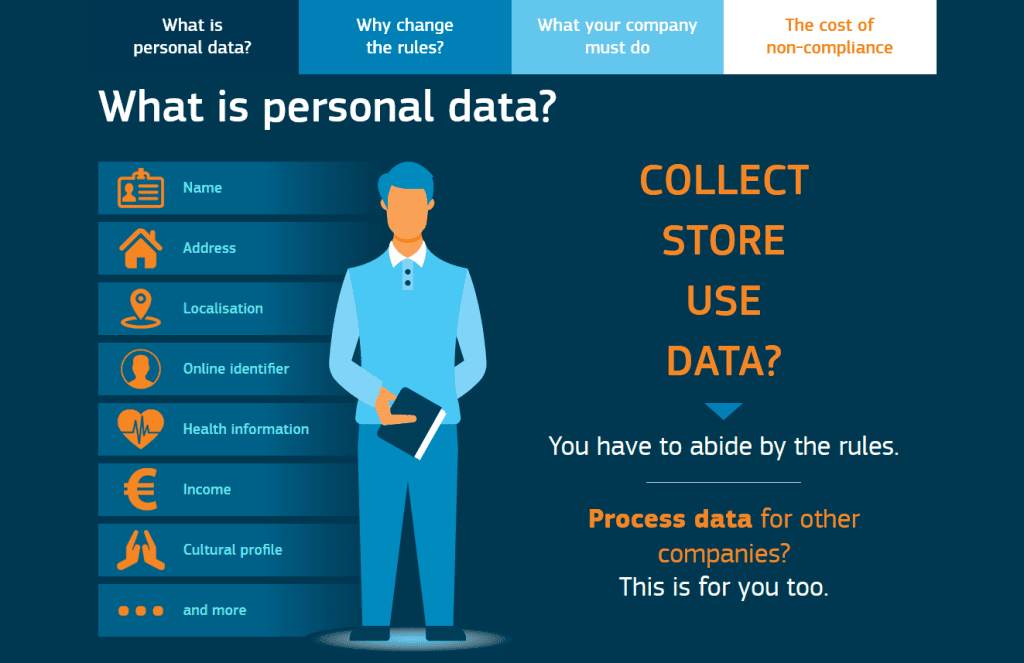 Below, we will look at what GDPR is. We will also consider what it means for businesses using B2C email lists and what to do to keep compliant.
What is GDPR?
What is GDPR? GDPR stands for General Data Protection Regulation. It is a set of laws that regulate how personal information is handled, in order to protect personal privacy. General Data Protection Regulations were put in place on the 25th of May, 2018.
GDPR is linked with The Data Protection Act of 2018, as it falls under a part of it. The main concept of The Data Protection Act is to ensure that data is handled fairly, lawfully, and transparently. Regulations are ever-changing to keep up with the rapidly developing technology and digital marketing space. However, the main principles remain.
What is PECR?
The PECR is another thing to be aware of when handling data. It works in a similar way to The Data Protection Act and GDPR. PECR stands for the Privacy and Electronic Communications Regulations.
These regulations were put in place in 2003. The PECR covers all different kinds of marketing techniques. These include fax marketing, telephone marketing, and electronic mail marketing, as well as using marketing lists.
The ICO outlines the complete guidelines for the PECR, which can be found and read through here.
What is the ICO?
As mentioned above, the ICO outlines PECR guidelines amongst many other things. The ICO is very much involved in policing data protection regulations and holding up information rights. The ICO stands for the Information Commissioner's Office.
It is a non-departmental public body that protects personal information. The ICO is mainly funded by the different organisations that pay the data protection fee. That is how the ICO runs and manages to enforce data protection regulations.
The ICO can impose fines on those who break regulations and therefore breach data protection laws. All non-compliant data will lead to prosecution. This means that any live sale, marketing pitch, or cold call, is illegal if you are not using compliant data. Fines can range up to 20 million euros, which is a huge amount of money to be risking for any business. The ICO can enforce even larger fines. If four percent of the business' total global turnover of the preceding fiscal year is more than 20 million euros.
Why Bother With Compliance?
It's The Law
We have seen above that there are legal consequences for those that break GDPR or any data protection regulations. There is never a reason to not be data protection compliant. However, even if a company were to try and break the law, it will face monetary consequences. We will look at a couple of examples of companies that have been prosecuted for breaking data protection regulations below.
Using B2C email lists that are not compliant will end you up in hot water. What is commonly referred to as a CMP stands for a civil monetary penalty. A CMP can be imposed on a data controller that has broken the law.
The Impact On Your Staff
Not only is it illegal to work with data without the correct compliance, but it is also not a good experience. That goes for both sides of the correspondence. The receiver of unsolicited marketing content will not be happy to have your content. Also, your staff will not be happy if they end up having to deal with an angry contact.
There is no point in contacting potential clients without compliance anyway. This is because there is a high chance they will not be interested in your product or service. Therefore, making the point of contact a waste of time. However, it also means you are likely to irritate that contact.
An irritated contact might phone your company or respond with grief in an email. This makes an unpleasant situation that you or your staff then have to deal with. Neither you nor your staff needs to spend time apologising to rightly upset contacts, and the contacts deserve to have their privacy respected. Both sides of the communication can be negatively impacted, even before any legal repercussions occur.
The Impact on Your Reputation
Breaking compliance regulations will impact the reputation of your business.
Brand reputation is important to build good customer relationships and a good image. Having a good reputation will be what brings new customers in as they trust a reputable name. Customers also value a business's reputation, so will re-use companies they trust, therefore, becoming repeat customers. In simple terms, good reputations increase the chance of higher sales. Similar to how a business will search for the right data supplier, a customer will do the same. People want to know they are supporting the right company when buying a product or service.
If your business has a poor reputation, customers will not trust you and therefore are less likely to buy from you. This is especially true if you have been found to have broken data protection. Breaking data protection shows a company's poor respect for its customers and its audience. Using non-compliant data tells audiences what they need to know about the level of respect a company has for consumers.
Not being compliant and being fined by the ICO is not the only form of punishment. The ICO will also publish the name of a company, hence damaging the company's reputation. In the publication, the ICO will share what a business has done to deserve a fine. This allows any audience to see exactly what has taken place when a company breaks data protection. Therefore, non-compliance will be exposed and in hand, damage a reputation.
Examples of Non-Compliance
Leading on from our last point, we will now look at some examples of non-compliance. As explained above, the ICO will expose businesses that fail to comply with the correct data protection regulations. These companies are named and shamed in full on the ICO website and often have news outlets publishing further content about the data breach. You can find all of the most recent examples of where the ICO has had to take action here.
The law is that no company or organisation can send marketing emails or marketing texts to individuals without specific consent. However, this gets slightly more complex with the concept of soft opt-in. This is where there is a limited exception for a business' previous customers. However, if this does not apply, the soft opt-in concept does not provide legitimate interest.
Individuals also must be aware of what they are consenting to. If it is unclear to the customer, the consent is not informed. The company or organisation must ensure that the individual understands what they can be agreeing to. The organisation must do this by using clear language which is easy to understand. It must also ensure that the information is not hidden in a privacy policy, or in small print.
Example 1: Join the Triboo Limited
The first example shared by the ICO is a significant case involving the company Join the Triboo Limited. The London-based company was found by the ICO to have sent 107 million direct marketing emails. This was discovered and made public as recently as the 14th of April, 2023.
This is a huge number of unsolicited marketing emails, but even just one could have resulted in similar public exposure. Join the Triboo Limited sent these unsolicited marketing emails to 437,324 distinct individuals. On average, each of these individuals received 244 emails.
These were sent and received between the 1st of August 2019, and the 29th of August 2020. JTT 'contravened regulation 22 of PECR'.
As there was no valid consent given by the subscribers, this was breaching PECR (Privacy and Electronic Communications Regulations). The ICO has shared details about the case that can be found here. Join the Triboo is now facing a £130,000 ($161,000) fine.
There was no valid consent because the data was not collected through a sale or negotiation. The Commissioner also decided that the soft opt-in we looked at above, does not apply here, so is therefore illegal.
As the company was found to have broken compliance regulations, the ICO shared its findings. So, any customer or other members of the public can find out what Join the Triboo Limited has done.
Example 2: Tested.me Ltd
The next case study exposed by the ICO is for the company Tested.me Ltd. This company has also been fined for being non-compliant with using data for marketing purposes. The company sent out 85,880 unlawful, unsolicited marketing emails. Four marketing messages were sent out in these emails, two of which were found to be an infringement of PECR.
There were responses from some individuals, sharing their frustration, and asking Tested.me Ltd to remove them from the list.
Tested.me Ltd was given a monetary penalty and was fined £8,000, to be paid to the ICO. The emails had been sent between the 26th of June, 2020, and the 9th of November 2020. Less than a year later, the fine had to be paid on the 8th of June, 2021.
Example 3: Halfords Limited
The last example is a case study about the well-known company Halfords Limited. This recent issue was raised by the ICO, and the company was given a penalty on the 6th of September 2022.
Halfords Limited had made unsolicited marketing contacts so was given monetary penalties of £30,000. The company sent 498,179 unsolicited marketing emails which were found to not be of legitimate interest. These were not legitimate because customers did not opt to receive them.
The nearly 500,000 unsolicited marketing emails landed them a large fine and bad press. Some companies believe any press is good, however when it comes from the ICO for breaching data protection, this is never good. No company should be found to have broken compliance laws. This press results in the damaged reputation and customer relationships we mentioned above.
How to Check Your B2C Email List Supplier Is Compliant
Now we have looked at what compliance is, what GDPR and PECR are, and who the ICO is, the next step is making sure your data is compliant. If you are using B2C email lists for your marketing campaign, you must use compliant data. It is your responsibility to ensure that your supplier is compliant.
There are a couple of ways to make sure that your supplier handles data currently. You just need to know how to do it. Before you even purchase the B2C email list, you must know that it only includes legal information.
Check Documentation
The first and most simple way of checking your supplier's compliance is by checking their compliance documentation. To do this, all you need to do is ask. Ask any supplier you are interested in buying data from, to see their compliance documentation. This can help in the process of choosing a supplier. If any one of the suppliers refuses to provide the documents or seems hesitant, this tells you what you need to know. Do not do business with a supplier that is unable to supply evidence of compliance.
A good supplier will send you its compliance documentation when you ask for it. This should be at the beginning of the deal, to avoid any stress.
Use the ICO Checker
If you want to do further checks and make sure that the supplier's claims are backed up, you can check yourself. You yourself can check their compliance very easily using the ICO
register of data protection fee payers. This is available online on the ICO website and can be used freely.
All you need to check your supplier's compliance is a registration number, name, address, and postcode. If you have these things, you can put them into the online register. The supplier should appear, as this means they are registered with the ICO for data protection fee payers. So, you can check both organisations and people who are ICO registered, to comply with the Data Protection Act 2018. The tool was designed to make compliance checks easier to do, with very little information.
You should be able to easily find a supplier's registration reference on their website. For example, if you visit our website here, you can find our ICO details. It is listed at the bottom of the page, available to see if you scroll all the way down. We keep this information there along with our registered address, and social media links. This is so our customers can check our compliance with ease.
We keep this banner of information including our ICO registration on every page on our website. This makes it even easier for customers to find it, no matter what page they are viewing.
B2C Email Lists At AccuraData
We have already looked at how to find the right B2C email list supplier for you. That process will involve online searching, reading reviews, asking for testimonials, and more. At AccuraData, we can deliver everything you need in one simple package. Below we will detail exactly what we offer our customers and explain what we supply as B2C email data lists.
What We Offer
Using AccuraData B2C email lists will include contact information and customisable data as requested by our customers. We not only supply the contact details for your target audience, but we can also share details about these customers. Our team will make sure that your data is suited to you. So, whatever campaign you are working on, you will have the perfect data to create new opportunities.
One example of this we give is for businesses looking to complete a consumer energy campaign. In this instance, we will include the current energy suppliers of the customers on the list. Other B2C data campaigns include those with customers of varying customer bases. We have the data for each of our customers' campaigns. Some campaigns include consumer energy, but also finance.
If you let us know what kind of data you require, we will get it to you. This gives you the best chances of higher transversion rates and higher turnover. Specific datasets open up a new world of customers to a business, and we can deliver that for you.
Our data is also accurate, so our packages are not only industry-specific but also up-to-date and regularly checked.
Why Choose AccuraData
We understand the industry. At AccuraData, our team of specialists know that the way in which finding customers has changed rather drastically. These changes have occurred as our world has become more and more digitised. It used to be up to a business to use door-to-door marketing techniques, or using the Yellow Pages. However, today this kind of marketing and customer research looks different for businesses. The current best way to reach your target audience is through using telemarketing data.
As mentioned above in what we offer, all of our data is regularly checked. This is to ensure accuracy. We value your business and want to give you the best quality data there is to provide. Doing this involves making sure that our data is always up-to-date and complete.
Some B2C data providers fail to complete quality checks to a high enough standard. Therefore, these suppliers fail to deliver accurate data. We strive to never have any inaccurate or incomplete data in our lists. This is so you can use all of the data we provide. To ensure our accuracy, we run all of our data through extra checks.
Not only do we offer great, accurate data, but we also offer great customer service. Our customers trust us and have shared their views on Google reviews. To read some of our customer reviews, read here.
Communication With AccuraData
To further make sure that our customers get the best experience, we are willing to talk at any point. The process starts and ends with our customers. Any interaction is based on getting the most out of our services to suit our customers. We are happy to supply a free quote to those interested in our B2C email lists. Just send us an email, and we will talk about your plans and aims and work out the best option for you.
We will also keep you in the loop for any updates on your order. Some customers worry that when they find a supplier, they will be ignored if an issue occurs with their order. At AccuraData, this does not happen, our customers do not need to worry about being left in the dark.
B2B Email Lists
At the start of this article, we looked at the difference between B2C data and B2B data. If B2C data is not the right tool you need for your marketing campaign, B2B data might be. It is all about who you are trying to reach.
At AccuraData, we do not only supply B2C data but we also supply B2B data. We offer B2B marketing data for B2B telemarketing, B2B email data, and energy renewal data. Our data is accurate, compliant, and supplied quickly. We can do this because we have strong relationships with our suppliers who are both reputable and reliable. Having these relationships with our suppliers means that we can get you your data promptly, without compromising on the quality. No matter what your marketing timeframe looks like, we are ready to talk.
Our customers receive their files within 48 hours of us receiving payment. To start the process of buying data with us, we supply a quote as specified by the client. We will then give our clients an invoice to be paid. We aim to keep it easy, to make this stage in your marketing process as easy as possible.
Data Cleansing at AccuraData
Another thing that we offer at AccuraData is data cleansing services. Even if you have bought a B2C data list from another supplier, we are happy to work with you. We can take your data and run it through our checks, to ensure your data is kept up-to-date, compliant, and accurate.
This is very important to complete regularly on any dataset you have. Data can become outdated, and therefore no longer compliant when left unchecked. No one wants to receive a marketing call if they have specifically opted to not receive any. Cleansing your data will remove any contacts that have since been registered with the TPS since you last checked.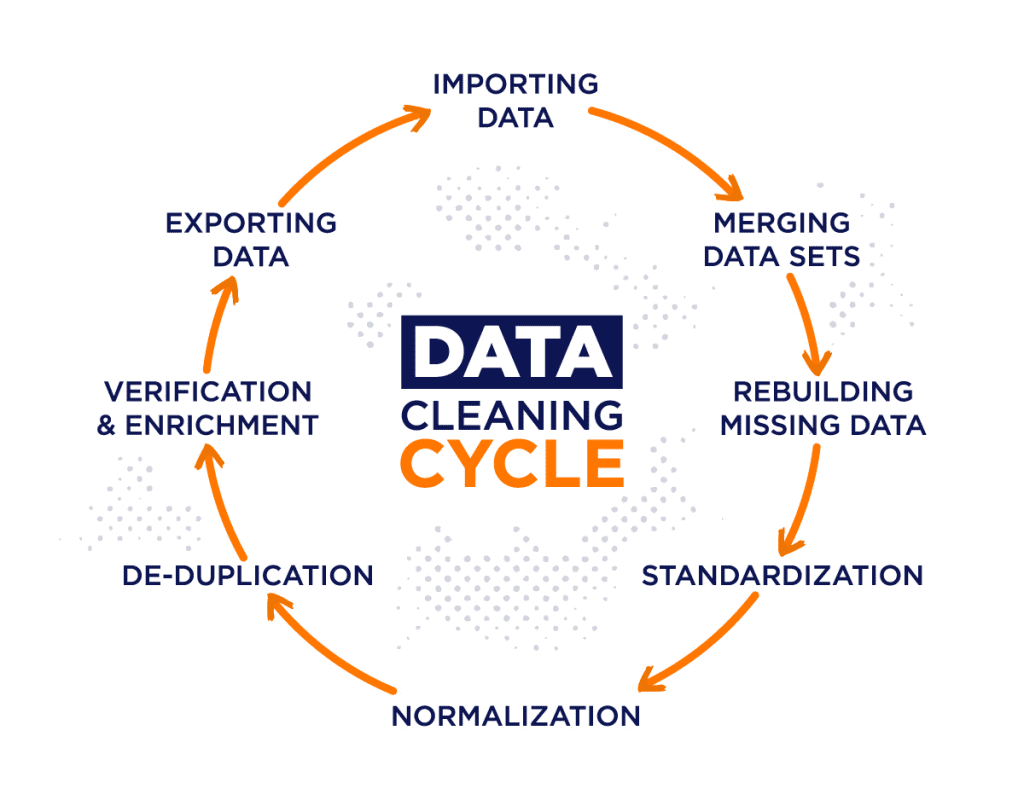 Legally, any data must be cleaned every 28 days. This is because this is the time frame for a new number to appear on the register. The number will appear after an individual, requests to be added, therefore becoming a 'do not call' number. It is regular practice and the law to cleanse your data regularly, due to privacy regulations to protect personal information.
Making sure that your dataset is regularly checked is important for legal purposes, but also personal. As explained above, any breach in data protection creates big problems for a business. It can also put added stress on your staff calling the numbers that are no longer safe.
How Does Cleansing Work?
The process involves taking your existing customer database and checking for duplicates, non-compliant contacts, and outdated contacts. To check for non-compliant contacts, your data is screened against the TPS and the CTPS. Once non-compliant, duplicated, and outdated data is removed, you will receive your dataset back.
If you do not cleanse your data as required, complaints can be made to the ICO. This then results in legal action as detailed above.
To have your data cleansed by us, let us know your total requirement. In this, include the number of records needing to be cleansed, and how you want it done. We will then give you an invoice, then once paid, we will put your data through our system. Once this is finished, you will receive a report on the cleansing as well as your dataset. We handle all of the data in compliance with GDPR.
We use our own tools as well as external tools to ensure that your data is cleansed quickly and efficiently. Taking this step enables you to continue your marketing campaign, without the stress of potentially ringing an unsafe number.
What is The Next Step?
The next step to finding your B2C email list is to start your search. Contact us today to get a free quote, or send us an email at hello@accuradata.com. If you want to know more about us or our services, check out our website here. We have pages dedicated to B2C data lists as well as B2B data lists. On our site, we also have a page that explains how we complete TPS checks and cleanse our data. If you want to know more about it, read here.
Conclusion
Overall, B2C email lists have a huge number of benefits. Using them to market your new products or services in an upcoming campaign can boost your reach and audience growth. B2C email lists are a great marketing tool when used correctly. They can save time and money, improve brand awareness, and customer relationships, and drive sales and profit.
It is important to ensure that you know your data is compliant and you handle the B2C email lists compliantly. If you do not, you will end up with legal consequences, a poor brand reputation, and damaged customer relationships. Understanding B2C email lists and how to source and use them is the only way to succeed.
Hopefully, you now know everything you need to know about B2C email lists and you feel ready to start researching. Good luck finding your supplier and running your campaign.