B2B email lists are one of the most useful tools to have in a marketing campaign. So, it is key that you understand what they are, what they can do, and how they work. This will help drive growth for your business.
B2B stands for business-to-business. B2B email lists are sets of data that can be used in marketing campaigns. The lists can be used to generate leads, find new customers, and improve your brand awareness. All of these things can help grow your business and increase profits.
In this article, we will look at all the different aspects of B2B email lists. We will cover everything you need to know. The article will explain what B2B email lists are, why companies buy them, and even how to buy them. This is the complete guide to B2B email lists for 2023.
How Is Email Marketing Still Effective For Business?
Email marketing is still an effective tool to use in 2023. It will continue to be so for business development in the future. Email marketing involves using B2B email lists.
With the rise of social media, digital marketing campaigns often solely focus on the new platforms. However, email marketing should not be forgotten. It is a valuable tool for many marketing campaigns.
Some statistics have shown that email marketing can be far more effective and profitable than social media marketing. McKinsey and Company found in a study that email marketing is nearly 40 times more effective than social media marketing. This is because email marketing has a higher conversion rate. 66% of consumers have made an online purchase due to an email marketing message. So, email marketing is still effective for business and should be considered when planning a marketing campaign.
Increase Brand Awareness With B2B Email Lists
There are many ways in which B2B email lists can help build a business. Here we will look at just a few of the key ways they can make a difference. The first is by increasing brand awareness. Using email marketing in your marketing campaign will help to increase the number of people and businesses that know about your brand. This is the point of marketing, so any good marketing tool will improve brand awareness. However, email marketing can be more efficient, as rates of interaction with email marketing are higher than some other types.
For example, email marketing messages often have higher click-through rates than social media. This is because, with email marketing, the message can be better personalised. Messages can be sent to those who have explicitly shown interest in the product or service, having 'opted-in'.
With more people interacting with your content, more people are seeing your brand name and what you do. Therefore, making the marketing tool more effective.
B2B Email Data Helps to Create Profitable Campaigns
Developing on from the previous point. When you increase your brand awareness, you are expanding your reach. The more people you reach, the more likely it is that you will find new customers.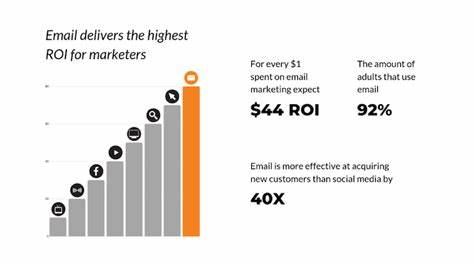 Not only that but with an effective marketing tool like B2B email lists, there is better engagement. When promotional content is read and interacted with, the consumer is more likely to buy your product or service. Higher conversion rates with email marketing are what make a campaign more profitable.
Generate More Website Traffic
Another way in which email marketing is effective is how it can generate more website traffic. With increased brand awareness, increased engagement, and higher conversion rates, web traffic will also increase. This is because when your promotional content reaches the consumer and they interact with it, they are likely to then access your website.
The consumer will often click on a direct link to your page from your promotional content if they are interested. So, it is always important you make it easy for potential customers to access your website. Or, they might leave the content after reading, and remember your brand at a later point. At this point, they might then decide to look you up through the search engines. This all comes from increased brand awareness and targeted promotional content through using email marketing.
Keep Engaged With Customers Using B2B Email Lists
Email marketing can also benefit your business by keeping your customers engaged. When a business sends out new content to current leads and customers, it stays in the minds of the targeted audience. Keeping regular contact with new leads and current customers increases the chances of further sales, as the brand is not forgotten.
No customer wants to be pestered, which is why any marketing campaign must be planned carefully. This will make sure that you do not spam your audience with an influx of promotional content.
When a brand is in the mind of a customer, they are more likely to go out of their way to engage with you further. They might reach out and contact you for a quote, or to look to make a deal.
What Are B2B Email Lists?
We have now covered some of the benefits of using email marketing and how they are still effective in 2023. Now, we will move on to look at what exactly B2B email lists are.
As we have seen above, B2B stands for business-to-business. B2B email lists are databases that are made up of contact details that can be used to reach a targeted audience. Typically, they are used to market a new product or service or to just increase brand awareness. The general aim of a B2B email list is to help grow a brand and increase sales and profit. Down below is an example of what you may find when using B2B email data.

On B2B email lists you can find lots of information and data, but the key point is that they hold contact details of potential customers.
When researching B2B email lists, you might come across a few different things. This is because there are lots of different kinds of B2B marketing data. There are also B2C email lists and other kinds of B2B and B2C data lists. B2C stands for business-to-consumer, rather than business-to-business.
Using B2B email lists can be a great marketing strategy for the reasons explained above. We will also look at why companies buy them, which explains further reasons why they can help a marketing campaign.
What Information Does B2B Email Data Normally Have?
What can you typically find on a B2B email data list? There are lots of different pieces of information in B2B email data, most of which are contact details.
You can find a business's name, information about the industry it operates in, and the location of the business (headquarters). There is also often information about the business such as its size (number of employees), and the company turnover. On these lists, you can also find the business email address to contact.
How Do They Differ From B2C Email Lists?
A B2B email data list is different from a B2C email list solely because of who the contacts on the list are. As explained above, B2B is about businesses, whereas B2C is about consumers. So, B2B data lists provide the contact details of potential businesses that might be interested in your products or services. A B2C data list would provide contact details of potential customers to contact.
Why Do Companies Buy B2B Email Data?
There are many reasons why companies buy B2B email lists. There are so many ways these kinds of lists can help grow a business. Premade data lists are very convenient and can make marketing an easier job. Having access to a B2B email list gives you hundreds of contacts for your marketing campaign. This expands your reach beyond what time restraints often allow. Creating your list would use up huge amounts of valuable time.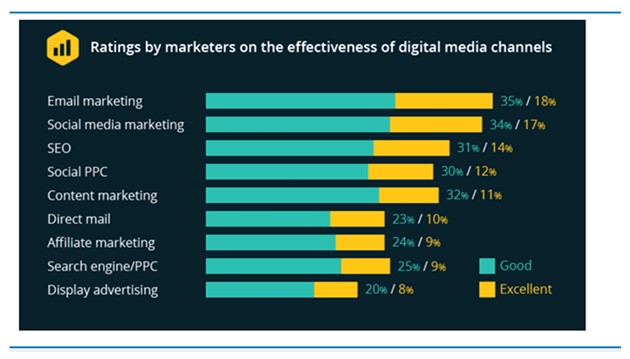 When collecting, or handling data in any format, it must follow the compliance regulations. Using B2B email lists can make this more simple, as you can make sure your whole list is GDPR compliant. There is still work for you to do to make sure you are handling the data correctly but it is not difficult to do. We will look at this in more detail later on in the article. This will make sure you know exactly what compliance is, what your responsibilities are, and what to look out for.
Time Savings For Prospecting
One of the biggest reasons that companies decide to buy a B2B email list is because it can save time. In any business, time is valuable and exchanged in the same way money is.
Deciding what to spend your time on is just as important as deciding what to spend your money on. As a business owner, finding the right balance between time saved and budget spent is key. Making the right decision will help lead your business to better profits.
B2B data lists provide pre-gathered data. There is no time wasted on finding potential leads, or spending hours trying to find the right, up-to-date contact details. You have a list of potential leads that have explicitly opted-in showing interest in the product or service you provide. Finding your data can also be a monotonous task, which can often result in disengagement from staff and lowered productivity levels.
Using B2B email lists also means that the data you do have to use is pre-organised. Data lists are organised in a way that makes it easy for you or your staff to go through and use them. Often, you can also filter your data list. If you are looking for something in particular, you can search through the dataset and find exactly what you need. This saves time when making the contact, as you can find the details and send out your content quickly.
It also means that tracking generated leads can become easier. With all of your contacts in one place, you can track which leads you have generated, and which contacts were unsuccessful. This further saves time, when you want to make further contact or analyse your progress.
To Announce New Products and Services
After spending months, maybe even years developing a new product or service, you want to get the campaign right. Having a huge list of contacts to immediately send out your work to makes a huge difference. Building a marketing campaign around your product or service means finding the right audience and making the right content that will engage them best. Email marketing is great for B2B campaigns, as it is professional and will find your potential customers whilst they work.
Using B2B email lists gets your new product or service in the minds of a huge range of potential customers.
To Better Target and Segment Their Audiences
Building on from the previous point, having the right people to market your campaign to is vital. If you want your marketing campaign to be a success, you need to know that your content will reach the relevant audience. This is the group of people that will already be interested in your industry, or the kinds of products or services that you sell.
Finding the right market is the first step to a successful marketing campaign. You can buy industry-specific B2B email lists, so you know the contacts you have are the right audience. This improves the chances of making a sale when sending our promotional content, or generating a new lead.
Using industry-specific lists also improves the 'hype' around your product or service. If the contacts you are sending your content out to are in your industry, they will get excited with you. On a B2B email list, the contact will have explicitly shown interest in relation to your industry. More businesses will be talking about your product or service and your brand awareness increases.
Not only can you buy industry-specific data, but you can also filter your data to target specific audiences. For example, if you want to sell to only local businesses, you can sort your data list by location. Using B2B email lists will get your new product or service to the right people, for the best impact.
To Expand on Informational Newsletters
A further reason why companies use B2B email lists is to expand on informational newsletters. Marketing campaigns with one-off promotional content are one way to generate new leads. However, many businesses opt for another method of acquiring customers too. This is by using informational newsletters.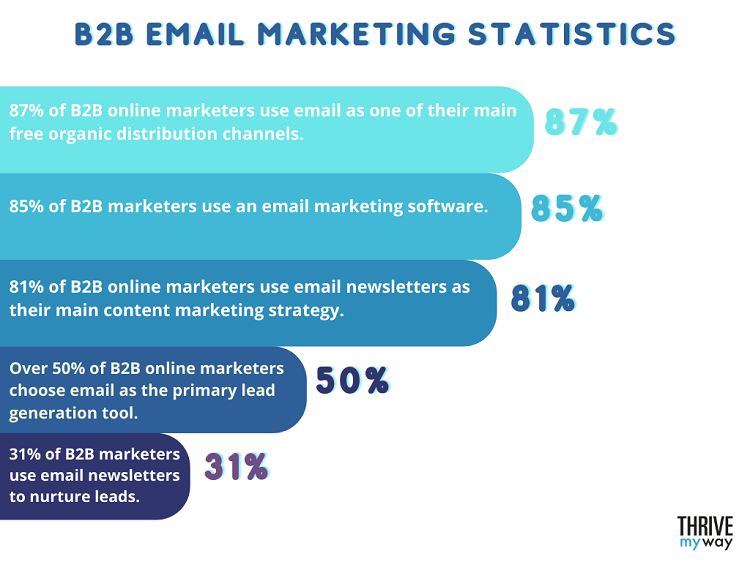 Having a weekly, or monthly newsletter sent out to a range of contacts is a useful marketing tool. It allows your brand to stay in the mind of your audience beyond just key launch dates of new products or services. If you are keeping in regular contact, and updating your customer base, you build a relationship.
Updating your audience about what your business is up to beyond new launches allows you to build a level of trust. You can share more detailed and lengthy information about your business and your core brand values. This develops a level of respect from your audience, as they understand more about the company. Better trust and respect will always be valuable, and it can increase the number of return customers you have.
Using B2B email lists helps you to expand your informational newsletters, by increasing the number of businesses on your mailing list.
Examples of Tools for B2B Email Campaigns
There are different tools that you can use when using B2B email lists to make your marketing process more efficient. Investing a small amount into a useful tool can help increase the return from customers hugely. B2B email list tools are good for ROI, and can also save you time chasing up customers individually. Below are some of the most commonly used tools for building an email list organically.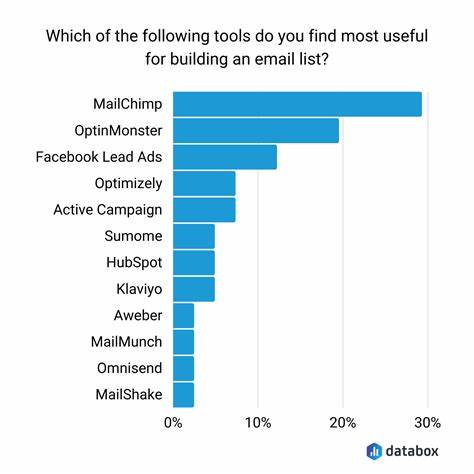 Clickback
The first tool is the Canadian company Clickback. This tool is a lead driver that can create new customers for your business. A lead driver is something or someone that can encourage B2B contacts to buy a product or service. Sometimes lead drivers are also used to encourage potential customers to sign up for a mailing list for further marketing.
Clickback is a tool for marketers and can turn cold B2B contacts into opted-in leads for new email lists. The B2B lead generation tool converts your contacts into warm leads, bringing you one step closer to a sale.
Within Clickback, you can be assured that your list is clean as it goes through a series of checks. Clickback also allows you to design professional emails from a selection of templates. This feature allows you to design professional-looking emails that will make your contacts want to open their mail.
Hotsol
The next B2B email lists tool is called Hotsol. This company aims to be the leading service for those wanting bulk email for purchased lists. Hotsol's bulk email software can help a business reach its target audience. This marketing tool offers a range of features including a useful list management tool. With Hotsol, you can also import contact lists that you already have, directly to the cloud.
This tool also provides a feature that allows you to segment your data list into specific sections. These segments then allow you to send out more personalised and relevant content to the different people or companies on your list. Therefore, the right content gets to the right audience.
Another tool offered by Hotsol to improve your B2B email list marketing campaigns is autoresponders. You can set up a range of relevant autoresponders so that your contacts get the engagement they deserve. Also, you can set up automatic responses to be sent out whenever a subscriber makes an action on your content.
With the software on Hotsol, you can also understand your audience and what works best for them. You can do this by trialling different campaign content through Hotsol, and looking at which creates the best response rates.
Mailchimp
The next tool that can help make your email marketing campaigns more successful is Mailchimp. This email marketing and marketing automation platform is used by many businesses having grown hugely since its launch in 2001. Mailchimp is another company that offers a range of pricing plans to cater to a range of budgets. Each plan will suit different companies and different marketing plan sizes.
Not only does Mailchimp offer lower prices for smaller plans, but it also offers free trials. As it is so confident in its success, the business offers users a free trial for two of their paid plans, alongside a permanently free plan. The cheapest option is the free plan. This is great for those wanting to see what email marketing can do, without a huge budget to commit to.
Next, there is the essentials plan. This offers scheduling features in the email campaign tool and after the 1-month free trial, costs £10.53/month. The middle plan is called standard at £16.19/month. The most expensive plan is the premium package which offers unlimited contacts and starts at £283.40/month.
Omnisend
The final tool that can be used to complement your B2B email campaign is Omnisend. This tool offers support with both SMS and email marketing to help convert contacts into customers. All of the templates provided within the platform are customisable. So, you can make whatever adjustments you want and make your content perfect for your audience.
Just like the other tools, there are lots of different niche tools available within Omnisend. So, you are equipped with everything you need to run a successful B2B email marketing campaign with your email lists.
One of the tools perfect for email marketing is the email templates. With Omnisend, you can create the most beautiful email, which will engage your audience, without having to hire a designer. Hiring staff to work in-house can be costly. Especially if you are just starting your business and building the brand. Using an email marketing tool like this allows you to still get the benefits of a well-designed email, without the price tag. You get a great which is budget-friendly, without compromising on the quality of the content.
How To Buy Compliant B2B Email Data
This next section on how to use email marketing is vital to understand. We will look at the topic of compliance and data regulations that must be followed. It is imperative that anyone handling data in any way does so correctly. So, these next steps will give you the information and the tools that you need to do so.
Compliant B2B email data is not something to be afraid of. There is a level of responsibility when it comes to handling data. However, it is no different from any other part of the business where you need to be responsible.
We will look at GDPR, the Data Protection Act of 2018, PECR, the importance of privacy and choice, and much more. This will help you to understand the ins and outs of data protection and why it is so important that the rules are followed.
GDPR and The Data Protection Act 2018
Data protection and personal privacy should be respected. A good business owner will strive to look after the data of customers, leads, or any contacts. This should be done purely out of respect and understanding. However, there is also another reason why handling data sensitively is crucial. GDPR and the data protection act 2018 are both two key reasons.
There are laws around data protection. These laws alter slightly across the world, but in the UK and across Europe, GDPR and the Data Protection Act must be followed. They are two of the strongest information protection and security laws which can have huge consequences if broken.
Using B2B email lists is considered data that must be protected under these laws. So, if you plan to use B2B data lists in any form, they need to be compliant. You must be sure that they are GDPR compliant and following the Data Protection Act 2018.
What is GDPR?
What is GDPR? GDPR stands for General Data Protection Regulation. GDPR is a set of laws that have been put in place in order to protect personal data and privacy. It was designed to replace the previous data protection laws of 1995. It was updated and made to create an umbrella of data protection across the whole of Europe. The main principles can be found in detail here.
If you want to understand the language of GDPR and all of the legal terms that can be used, read here.
We have also completed a full guide on how to source GDPR-compliant data, which you can read here. It might be helpful if you are looking to buy your own data set. We also have a complete guide to B2B marketing data. This is up-to-date with the best advice for 2023. You can read that here.
What is The Data Protection Act 2018?
The Data Protection Act 2018 is what GDPR falls under. It is constantly updating to stay current with technology and data growth, but the core principles have stayed the same.
With clear laws set out with the Data Protection Act 2018, it is easy to follow. Any businesses that deal with data can see exactly what is required of them, to stay lawful. Essentially, it holds everyone accountable for the use of personal data. Information must be stored and or used fairly, lawfully, and transparently.
PECR
What is the PECR? PECR stands for the Privacy and Electronic Communications Regulations. A full guide to the PECR can be found published by the ICO here. These regulations were introduced in 2003 in order to help create clearer boundaries to protect privacy with electronic vehicles. The aim is to provide consumers with protection.
The set of regulations is implemented in the UK and also uses the EU's ePrivacy Directive (Directive 2002/58/EC). Any country must abide by the Privacy and Electronic Communications Regulations if they are doing business in the UK. This even applies to both non-UK and even non-EU countries.
The PECR must be followed alongside the UK General Data Protection Regulations (GDPR). This must be done when a company sells or advertises to consumers in the UK. This ensures that you are working compliantly when using B2B email lists.
Offer a Clear Opt-Out When Using B2B Email Lists
As with many things in the world of digital marketing, the concept of using an opt-out link has created a variety of responses. Some people believe there should not be an opt-out option for B2B email lists as it increases the chances that your list of contacts will decrease. Whereas, some people believe it is vital that a clear opt-out is used to give a level of respect for your contacts, so they can make the decision. Opinions vary on the topic, and so do legal regulations. Down below is a good example of a clear opt-out option.
For example, regulations on opt-out options in B2B email lists in America look slightly different from those in Canada. US companies sending out B2B emails to a US audience should look to CAN-SPAM for the correct compliance guide. However, if the US company is contacting a Canadian audience, they should consider CASL. CASL stands for Canadian Anti-Spam Legislation.
Just like the PECR, the regulations tend to be set by the recipient of the emails. The sender might have different regulations in their country. However, as it is the audience that is receiving the content, it is their country that has the overruling regulations.
UK Opt-Out Rules
In the UK, every B2B email and any kind of marketing email must have an opt-out option. This is essentially an unsubscribe option. The option means that your audience can decide to not receive any more emails if they do not wish. It is the law in the UK. So, the opt-out or unsubscribe button must be clear and easy to find in the email.
After all, no consumer receiving unwanted marketing content will feel inclined to buy from the business. Therefore, there is no legitimate reason or benefit to not providing the opt-out option. Not including one can even damage your brand image and representation. If you do not have the trust of your audience, they will not feel confident doing business with you.
Perform a Privacy Impact Assessment Before Buying
Whenever you buy a B2B email list or any kind of data set at all, you have responsibilities. As the buyer, you have a level of responsibility to ensure that the data is compliant. Part of this responsibility is to make sure you perform a privacy impact assessment before you buy the data list.
A privacy impact assessment or PIA is a process where information is analysed to see if it is being handled in compliance with the correct regulations. PII is personally identifiable information that is being monitored in the process. The aim is to identify any risks of privacy protection, at any point of data handling.
The process is also referred to as a data protection impact assessment, or DPIA, and was introduced with GDPR. A privacy impact assessment must be completed before any data is handled, to ensure it is done correctly, in accordance with compliance regulations.
International Data Protection
As we have seen above, there are different laws in different countries around the world. International data protection varies depending on where you are doing business. One example we have seen already is in America. The rules in America are slightly different to the UK, and even different from Canada.
Due to the fact that there are different protection laws in different countries, there is another level of responsibility. This responsibility lies with the business using the data, to be sure that it is handled lawfully. You must make sure that you know the regulations of the country you are sending your marketing content to. Being mindful of the different regulations of data protection is crucial for remaining compliant.
This is even more important if you are working on a multinational campaign. You must know and understand exactly how each country requires you to handle data. This is vital in order to complete a lawful multinational marketing campaign.
Email Marketing Software
If you are planning to use email marketing software, consider the fact that typically, they will not like bought lists. Email marketing software like the ones we looked at above, including Mailchimp, monitors the kind of data that you use. If the software company finds that you are using non-compliant data lists, they will not like this. Therefore, you might even find that your access to your account is suspended.
This is because email marketing software is a permission-based service. So, bought lists might go against the Terms of Use, as they do for Mailchimp. The point is that these kinds of contact details might increase the bounce rate and damage your sending reputation. Mailchimp has a post detailing compliant and non-compliant lists. This might help to read if you are looking to invest in email marketing software.
There is no easy way to use non-compliant lists, so businesses that try to do so, will get found out. There are significant consequences to using non-compliant data or handling data unlawfully. So, there is never a legitimate reason to try and do so.
The Consequences of Not Being Compliant
There are so many reasons to be compliant. Handling data means you have others' personal information which deserves respect. It should be the instinct of any good business owner. You should want to work compliantly and look after that personal information. It should be done out of respect, which in hand builds respect for your business.
When you handle data correctly and treat it with respect, customers will value this and build respect for your business. It is a two-way street and this is how trust is gained and a good brand reputation is developed.
Beyond this, there are other reasons why you should always be compliant. When personal data is involved, the law is involved. So, there are legal consequences if you are not compliant. Using B2B email lists means you have a set of laws you must follow in order to avoid legal troubles.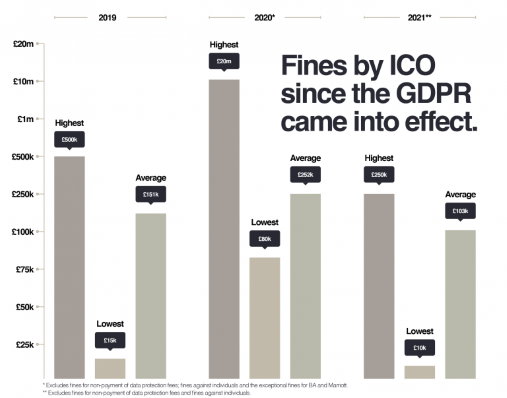 Who regulates it all? Who checks compliance? Who deals with companies that break GDPR or the PECR? The ICO. The independent body which carries all of this out is the ICO, otherwise known as the Information Commissioner's Office.
There can be huge repercussions for those that break GDPR or the PECR and therefore fail to be compliant. These can include fines of up to 20 million euros for severe violations. A civil monetary penalty (CMP) can be imposed on a data controller for up to £17.5 million. Or, the figure imposed could be 4% of the total global annual turnover. Whichever figure is higher can be imposed for breaking GDPR, under the DPA2018. All of these fines are enforced by the ICO.
Examples of Action Taken
Compliance is so important and companies are punished when they fail to follow the set rules. Reputations are damaged, trust is lost, and legal charges are placed when GDPR or PECR is broken.
Below we will look at some recent examples of action the ICO has taken on infringements of GDPR and PECR. These examples specifically look at companies that have incorrectly used email marketing. However, there have been fines imposed for all kinds of non-compliance. You can find a recent list of companies that have been fined by the ICO here.
When a company is named and shamed it does damage its reputation. This applies to compliance issues. The ICO will publish the names and infringements of a company and make details publicly available including the set fine. This means that customers and potential clients will see exactly what a business has done.
Halfords Limited
The first example is a big name you might have heard of. The automotive services giant Halfords Limited was fined by the ICO in 2022. The company had sent nearly 500,000 unsolicited marketing emails. This resulted in the company receiving a £30,000 fine.
The marketing email was about a government voucher scheme called "Fix Your Bike". This gave people a £50 voucher to put towards fixing a bike. The 498,179 unwanted marketing emails were sent out on the 28th of July 2020.
Tested.me Ltd
Tested.me Ltd is another company that has been fined by the ICO for sending out unlawful marketing emails. After sending out 85,880 marketing emails, the ICO took action. The individuals who received the marketing emails had previously provided their information for Track and Trace.
Four different marketing emails had been sent out between 26 June 2020 to 09 November 2020. These had been sent multiple times, making 85,880 emails. Emails one and two were found by the ICO to not be an infringement of PECR. However, emails 3 and 4 were both found to be what created the problem. TML received thirteen emails from individuals who were asking to be removed from the marketing list database.
The ICO made the decision to set the fine at £8,000 which must be paid by Tested.me Ltd. The fine was set to be paid to the Information Commissioner's Office by the 8th of June, 2021.
Why You Should Use AccuraData For Your Email List Needs
Using B2B email data lists can hugely enhance your business. It can take your brand to the next stage of growth, increasing your reach and widening your audience. Using the right data and doing it the right way is key. As we have seen, there are more than enough reasons to keep your data compliant.
At AccuraData, we can answer your B2B email data needs. We offer B2B email data you can be sure of. As our name suggests, our data is accurate, but we also care about our customers. We want to make sure you get exactly what you need for the best growth of your business. At AccuraData we see the real value in email marketing when it is done correctly. We want to help you do that.
Compliance as Standard
Compliance is standard at AccuraData. Our data sets go through rigorous checks to make sure that everything we handle is compliant. We are careful in what data we select for our customers. So, all of the data available is of good value.
High-Accuracy
We do not only complete compliance checks to ensure that your data is GDPR compliant and compliant with other data protection legislation. We also complete quality checks, to ensure that your data is of the highest quality and accuracy.
Unbeaten Customer Care
In everything we do, we aim to put the customer first. We understand how important it is to get your marketing campaign right and that your business comes first. So, we will always listen to customer needs and wants and work with you rather than just for you. If you would like to hear from us or know more about our email marketing services, get in touch here.
Conclusion
Using B2B email lists can be a great way to grow your business. However, as we have seen above, it is vital that it is done correctly. Whenever you are handling personal information, you must abide by any data protection regulations. Understanding what they are and how they work will help. So, hopefully, this article with clear examples will put you in a better position to understand the industry.
Consider using email marketing software to enhance your campaign. This can help you both save time and money, without reducing the profits of your campaign. We hope this article will help you take the next step in your email marketing campaign.