Have you ever considered investing in B2B data lists? If the answer is yes, this article is for you. We will look at all the pros and cons of using B2B data lists. As with anything, B2B data lists have both benefits and drawbacks. These can be different from one company to the next.
We will start by looking at the pros of using B2B data. Then we will move on to the cons. But first, what are B2B data lists? If you don't know or are not familiar with them, don't worry. A B2B data list is simply a list of information and contact details. The B2B stands for business to business. You can also get B2C lists, which are business-to-consumer lists. B2B data lists are tools that businesses often use in their marketing strategies.
Pros To B2B Data Lists
B2B data is a great way to boost your business. Investing in a quality list can help get your business to the next level. It is important you invest in a legitimate list from a legitimate provider. That way, you can reap the rewards of the best B2B data lists.
Getting to grips with what B2B data lists can offer will help you make a decision to invest or not. Learning the 'pro et contra' will give you all the knowledge you need. At AccuraData, we provide B2B marketing data, so feel free to check us out and even ask for a quote!
Save Time Using B2B Data Lists
One of the first benefits that springs to mind whenever one thinks about B2B data is the time saved.
When running a business, time is so valuable. There are so many different aspects of a business that take up your time. This leaves owners in a position to search for ways to reduce their hours. If you can cut down the time you spend, without reducing the quality or ethical value of your business, do it.
When compared to the traditional manual approach, using B2B data can cut time drastically when trying to generate leads. Whether you are trying to gather relevant businesses' phone numbers, or build an email list, B2B data can help.
If it is just you on your own trying to make connections, it takes time and a lot of energy. Or if you have a team working on it, it can be more time-efficient, but still a drag. If you invest in B2B marketing lists, it can help both you and your team. You can save time and get your team working on other things to boost your business in the time gained.
Targeting Sales Lead to Higher Revenue
When you use B2B data, you have access to contacts that are likely to be interested in your business. If you are calling a company that is predisposed to have an interest in your business, your chances are better. It is more likely that the contact will want to do a deal with you and make a valuable lead.
This means that the contacts you make and the lead generation that is taking place are worth your time. The sales will improve and the revenue will go up. This is why the act of buying B2B data lists is often described as an investment. The money you put into your B2B data lists will pay off and help your profits grow.
The CRM System
For those that own a business, you may already know what a CRM system is, but not everyone does. CRM stands for customer relationship management. So, a CRM system is a customer relationship management system that businesses use to store information about customer interactions.
Most data can easily be ported into a company's CRM system. Meaning the company then has a clear customer interaction analysis in one place. This can help you gain a better understanding of your customers and your business' customer profile as a whole. Therefore, you can build better relationships with your customers and improve customer retention whilst improving communication.
Industry-Specific B2B Data Lists
Not all data sets are the same. One B2B data list can look completely different to the next. The principle is the same. Most data lists will contain similar information with similar details such as a name, number, email address etc. But beyond that, different lists contain very different contacts.
It is important to do your research when buying B2B data lists. Make sure that you know what you are looking for before you buy. Otherwise, the list might not be so useful for your business. Some of the different industries include energy lists, insurance lists and telecoms lists.
Using B2B Data Lists for Telemarketing And Email Marketing
One of the great things about B2B data lists is that they work for different things. You can use them for both telemarketing and email marketing. This is because the lists often contain both phone numbers and email addresses.
So, once you have bought one list, you have access to different kinds of contact details. That means you can use the lists for different parts of your marketing strategy.
International Contacts
Another great benefit of using B2B data lists is that they can create international contacts. B2B data lists are available for lots of different countries across the world. You can figure out where your brand fits on a much larger scale.
If you are interested in getting your brand global, using B2B data lists is a great way to do it. Using these data sets in your marketing strategy can help you reach new audiences that you otherwise wouldn't. If you are particularly interested in this aspect of B2B data lists, check out this article. It explains how to go international with B2B data lists.
Cons To B2B Data Lists
We have looked at all the fantastic things that B2B data can do for your company. Sadly, it is not always sunshine and rainbows. Like with anything, there are some drawbacks to B2B data.
Legal Issues
One of the downsides is that there can be legal issues if not done correctly.
When buying B2B data lists, or any kind of data for that matter, you need to stick to the law. In the UK we have GDPR, which stands for general data protection regulation. The Data Protection Act of 2018 set stricter rules when it comes to handling data.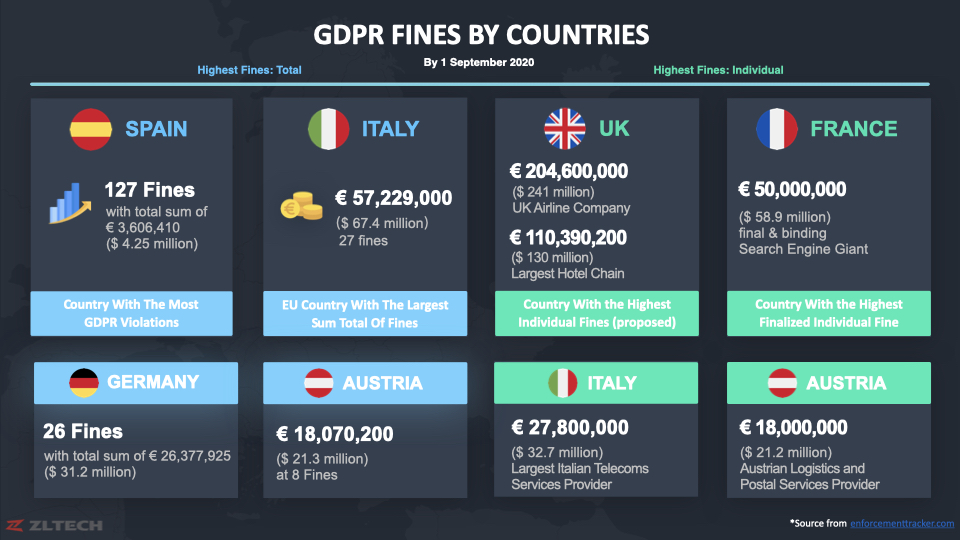 There needs to be a level of respect held for the data and the person or company connected to it. It is vital that your B2B data is GDPR compliant. When data is not sourced correctly, it can cause legal issues. This can result in fines and damaged reputations. To understand this topic more fully, read our article on it here.
Poor Quality B2B Data Lists
Leading on from this point, some providers sell fake and or inaccurate data. This can be a serious issue for your marketing campaign. Not only can you buy inaccurate data, but data can also become inaccurate. This is why it is key to have data checks. Often, this is a service you have to buy and it is called data cleansing. We also mention this in further depth in our complete guide to B2B marketing data.
Another downside to data is that it can sometimes be too pricey. If you are a smaller business, running a more small-scale campaign, a data list might not be for you. Also, if you are new to the scene of B2B data, you are more likely to get scammed. To avoid this, make sure you do some research. Ask different providers for quotes, so you can compare prices. Otherwise, you might not get the best quality for the correct price.
There are some tell-tale signs to spot a bad deal. Some of these include inaccuracies in the lists, spelling mistakes and not co-operating. If the provider refuses to show compliance information, do not buy from them. We have an article about how to avoid getting ripped off by digital agencies, which might be worth a read.
The final issue is that some companies might not be able to get data that fits their needs. If you work in a very small niche, there might not necessarily be data that suits you.
Thankfully, the pros outweigh the cons. Most of the time you just need to be smart when you buy the data set.
Conclusion
Most of the time, investing in B2B data lists can be great and do amazing things for your business. It is key to remember to look out for the things listed above when searching for the perfect provider. If you are not sure, get in contact with us at AccuraData. We supply B2B data lists that you can be sure about. Our data is GDPR compliant and we look after our customers to make sure they are happy.
Hopefully, you feel more confident on the topic of B2B data lists. Now you know all the basics, you are ready to do brand-specific research. If you have the means to invest, go for it. Don't miss the opportunity to grow your business. Good luck on your B2B data list journey!